A North American critical mineral supply chain and more
Article content
One of the largest mining conferences in the world, the Prospectors & Developers Association of Canada convention, came and went this week, drawing tens of thousands of geologists, engineers and investors to downtown Toronto.
Article content
After several years of interruptions related to the pandemic — in 2020, an outbreak at the conference cast a shadow; in 2021, the conference went virtual; last year, it was moved from March to June — this year's event took place in its traditional early March time slot and felt like a return to normalcy.
Article content
The pandemic, though it still surfaced as an occasional topic of discussion, drew less air time than in years past.
Here are a few key takeaways from PDAC 2023:
A North American critical mineral supply chain
The mining sector is expecting a huge influx of investment thanks to the United States Inflation Reduction Act, which depending on who you ask may unlock anywhere from US$1 trillion to US$1.7 trillion of public and private funding for upstream and downstream critical mineral projects, such as exploration, mines, refiners, recycling plants and electric vehicle battery plants.
Article content
"It's changed everything," said Ken Hoffman, head of battery raw materials at consulting firm McKinsey & Co.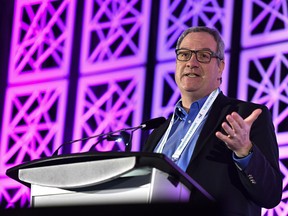 Whether it will allow Canada, the U.S. and other western countries to catch up with China in building out a supply chain remains to be seen, although optimism is on the rise.
Mine timelines shifting?
Building new mines is notoriously difficult in North America, but there appears to be some movement on changing the process. Ontario Premier Doug Ford's government estimates it currently takes 15 to 20 years to get from the discovery stage to first production. To shorten that timeline, the province has proposed legislation to streamline the permitting process.
On March 8, Canada's Natural Resources Minister Jonathan Wilkinson, who has also spoken about the need for streamlining, said he planned to meet with Ontario's mining minister, George Pirie, about the topic. Wilkinson said it is important to ensure that any changes do not soften or remove protections that give stakeholders, such as Indigenous communities, a voice in the process.
Article content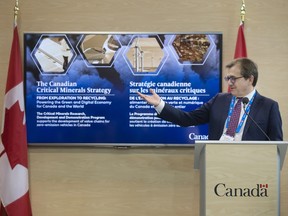 Contrarian point of view: are mines bound to get smaller?
Douglas B. Silver, an explorationist, mineral economist and financier in the Mining Hall of Fame and who currently works at Balfour Holdings LLC, said investor focus on ESG — an acronym for environment, social and governance — is bound to transform the mining industry.
Increasingly, investors will switch how they evaluate their rate of return from a "discounted cash flow" model to a "multiple on invested capital" analysis. The latter, known as MOIC, "totally ignores the time value of money," he said. As a result, mining companies will feel less pressure to extract metal as quickly as possible, enabling them to build smaller mines, that operate for longer periods of time.
Article content
Silver added that local communities are more likely to support smaller mines, which have a smaller environmental footprint, making them easier to permit, and which create more enduring economic benefits because of the longer mine life. This cuts against the prevailing trend towards larger mines, but Balfour predicted the business model would change.
"What we're already seeing is is that the big (mining) companies will become financiers of these new mines, and … are already doing it, you just have to pay attention to see it," he said.
How technology could bring more women to industry
In the technology keynote speech, Richard Inglis, chief geologist of Colorado-based Newmont Corp., focused on the role of automation, virtual reality and human creativity in exploring for minerals. Machine-learning algorithms have given exploration companies more data than ever before, but that's only made geologists more crucial, he said.
Article content
"To suddenly see how things fit together and how bits of orphan information slot in and suddenly make sense, no computer is ever going to do that for us," said Inglis. "The creativity of the human brain cannot be matched."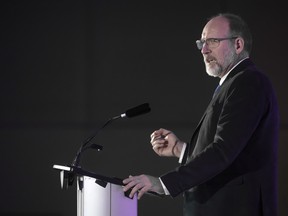 Still, he predicted that eventually geologists would be able to strap on virtual reality headsets to "walk around on (rock) outcrops" and explore prospective sites. His presentation then cut to an image of a woman in a cubicle, nails freshly manicured in blue. Inglis never mentioned it, but it raised an interesting point: women represent just 19.5 per cent of workers in the mining sector, less than half the national industry average of 47.5 per cent. There are many reasons for the discrepancy, but many in the industry have noted that remote camps with predominantly male workforces, in which shifts last for weeks at a time, can create actual and perceived risks that deter some women from joining the sector.
Article content
The Mining Industry Human Resources Council has an entire program aimed at eliminating "systemic barriers to gender inclusion." Already, an organization called "MeToo Mining" has formed to generate new conversations about the sexual violence, sexual harassment, racism, bullying, intimidation and discrimination experienced by women and men in the industry, and also sometimes in communities near mining and exploration projects.
Whatever other effects virtual reality has on mining, it will also likely lead to new conversations about safety in remote exploration and mining worksites.
What about gold?
Among all the discussions of building a North American critical minerals supply chain, it was difficult to find anyone at PDAC talking about gold miners, whose travails usually dominate the conference.
Article content
There's no shortage of potential discussion points, such as the movement of many gold mining majors into copper, or the collapse of cryptocurrencies and whether this will send more investors to gold as a store value, to name two examples.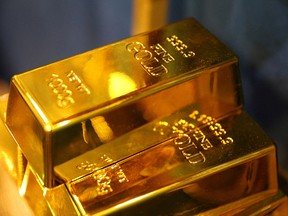 Terry Heymann, chief financial officer at the World Gold Council, said that in 2022 central banks around the world, but particularly in China and Turkey, purchased a record amount of gold.
"Gold should be recognized as a critical mineral," he said, adding that it's the only mineral that is its own "financial asset class."
Heymann predicted that in time, gold's role as a store of value would make countries increasingly aware of the metal's ability to ensure economic stability.
Article content
Ring of Fire
Lastly, the Ring of Fire mining project remained in the headlines for the umpteenth year.
Located in the James Bay Lowlands, a remote region of northern Ontario, politicians and mining executives have long described it as one of the most prospective places in the world, with nickel, copper and other metals already found in the area. The problem, as has been the case for years, is that no mine can be built unless provincial and federal governments pony up hundreds of millions of dollars — more likely billions — to build an all-year road to transport bulk metals out of the area.
PDAC 2023: the latest mining news

PDAC 2023: New optimism critical minerals gap with China can be closed

PDAC 2023: Champagne rebuffs criticism anti-China stance hurts miners
Article content
Whether that even makes economic sense is one question dogging the potential project. But an even larger question is whether Indigenous communities in the area would support it.
For its part, the Ontario government is keen to build a road, putting out out a press release this week saying it has committed close to $1 billion to support the project. But the federal government is more circumspect.
"There are so many (other projects) that do not necessarily have as many challenges as the Ring of Fire does," Jonathan Wilkinson, minister of natural resources, said.
• Email: gfriedman@postmedia.com | Twitter: GabeFriedz